Counseling Parents in Glen Mills, PA
Adjusting to new parenthood or a growing family? Online therapy is easy to use from home.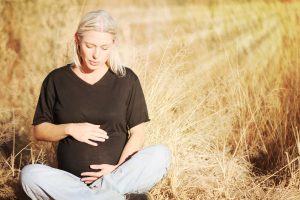 Becoming a parent is a huge adjustment and may not be what you expected. It takes time to adapt. There is a lot of loss that people don't talk about. No matter how much you tried to prepare beforehand, you basically became a parent overnight. There is a lot of learning on the job. There is a loss of your normal routine, time for yourself and your partner, and of the ways of coping that were easier to make time for before. There's a pause in your work life and hobbies. And if you are a mom, all of this comes alongside trying to recover from giving birth, changing hormones, loss of sleep, and other demands. It's overwhelming.
Sometimes people had an image of what becoming a parent would look like that they think they aren't living up to. Unfortunately, a lot of women don't talk openly about their struggles, afraid that it means they aren't measuring up. A lot of women then can feel shame and guilt. You might think others look like they are having an easier time than you and you may feel alone. You might not know that a lot of people are going through something similar.
If depression or anxiety hits, it can make this time in life overwhelming, scary, and disappointing. You might have intrusive, anxious thoughts and other worries. There is also plenty of difficulty navigating expectations and balancing responsibilities with your partner. The first year after having your first child is one of the hardest in a relationship.
Getting the support of an experienced professional can help you transition through this time successfully. I work with parents at all stages in life. Parents seek therapy with me for help with balancing work life and parenting, marital concerns, parenting kids of all ages, and managing family/in-law stressors. I work with women who are trying to conceive, pregnant, postpartum, and as their children grow up. Each stage has unique challenges. Don't feel like you have to do it on your own. Therapy can help you have an outlet, a place to check in, and to learn strategies for managing anxiety, coping better, and balancing it all.
Click on Schedule an Appointment to connect with Dr. Schullery.
Copyright 2017 Amy Schullery, Psy.D.